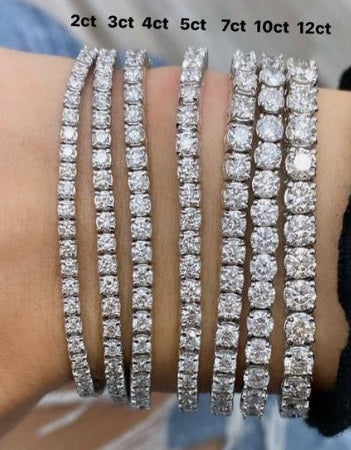 Lab Diamonds
Lab Diamonds are identical to Naturally mined Diamonds. Lab Diamonds also have the Mohs hardness of 10 and are just as durable as natural diamonds.
The differences are that Natural Diamonds take a long time to form deep in the earth, while a Lab Diamond is created in a lab. 
There are 2 types of Lab Diamonds HPHT (High Pressure High Temperature) and CVD (Chemical Vapour Deposition)
The advantage with Lab Diamond is that you can get higher on the color scale and higher clarity and go for a larger stone, its easier on the pocket book. 
Even De Beers has launched their own line of Lab Diamonds.  
Below you will see two charts with Color and Clarity they are applicable to both Natural and Lab Diamonds. 
Color Scale 
Clarity Chart