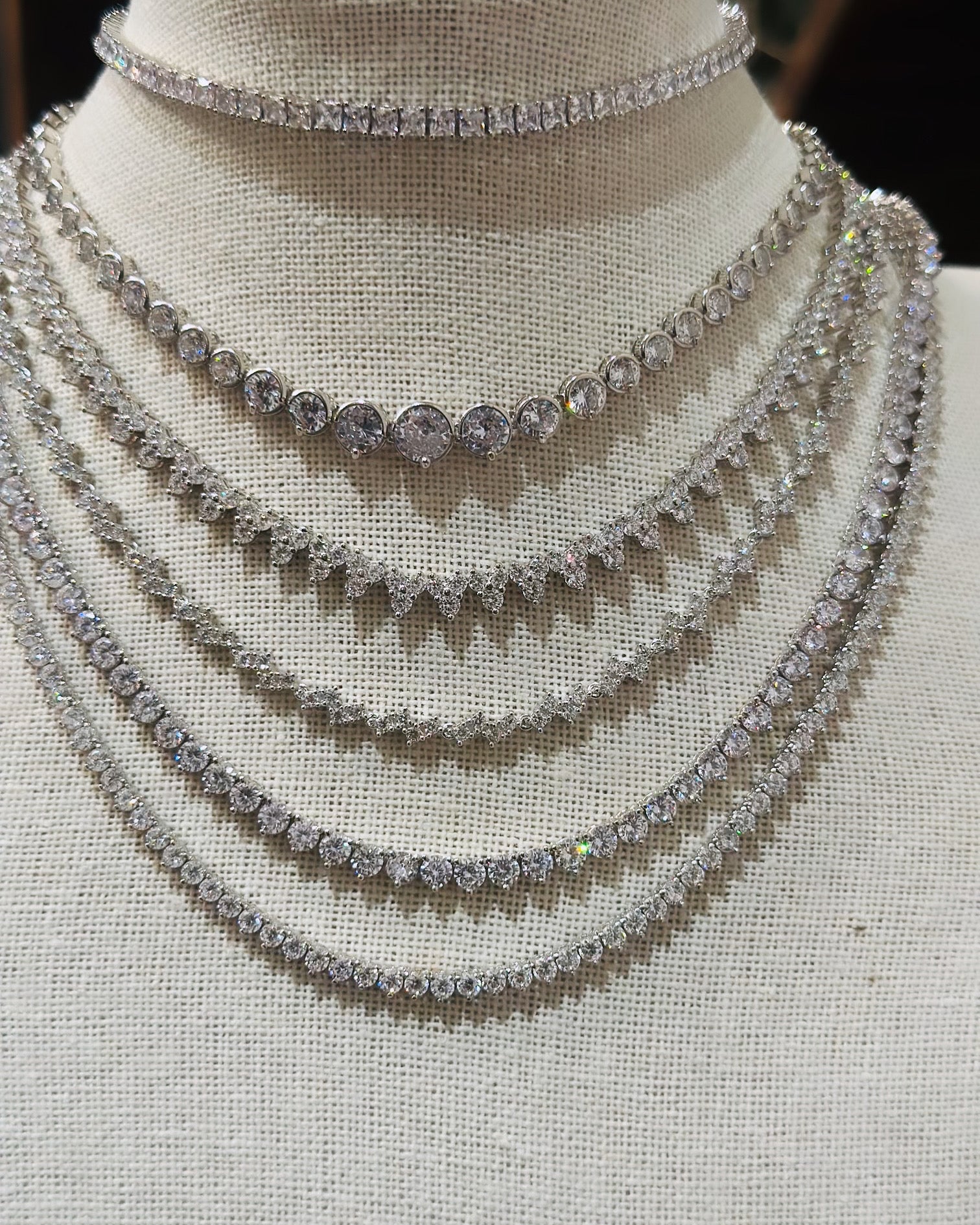 Sterling Silver
Rhodium is a precious metal, a member of the platinum family.   Rhodium electroplating is typically used on jewelry, providing  a surface that will resist scratches and prevent tarnishing , Rhodium provides a white gold appearance on silver.
925 Sterling Silver. Some of our items will be Rhodium plated this helps with tarnish and keeping your silver brighter for a longer Period of time. 
Vermeil is plated with 14K-24K gold. This is a good combination for those with allergy to normal, plated jewelry items. The difference between vermeil, and gold-filled, is in the thickness of the gold and the base metal used. In vermeil, the base is sterling silver.